Eight College of Medicine faculty physicians – including seven who care for patients at UCF Health – have been named Top and Premier Doctors by Orlando Magazine for 2021.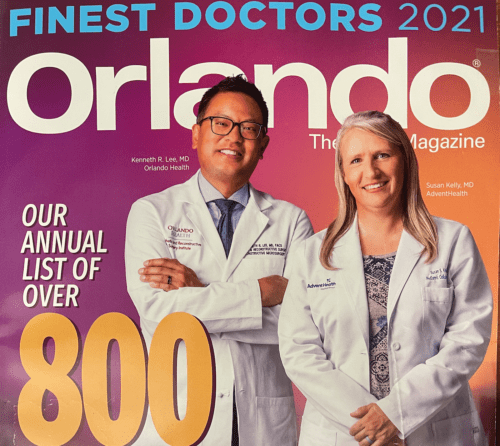 This year's medical school physician honorees are:
Abdo Asmar, nephrology, Premier
Shazia Beg, rheumatology, Top and Premier
Neha Bhanusali, rheumatology, Top and Premier
Diane Davey, pathology, Top
Vladimir Neychev, general surgery, Premier
Joyce Paulson, internal medicine, Top and Premier
Naveed Sami, dermatology, Premier
David Weinstein, dermatology, Premier
Dr. Douglas Meuser, a sports medicine specialist at UCF Student Health Services, was also honored as a Top Doc.
Awardees are nominated by their peers. The Top Doctors list is compiled by Consumers' CHECKBOOK, a non-profit organization based in Washington, DC and the Premier Doctors list is a peer review study, conducted exclusively for Orlando Magazine by an independent research company.
"We are grateful to the community for this honor," said Dr. Deborah German, UCF vice president for health affairs and dean of the College of Medicine. "Providing extraordinary patient care to the community while we train the next generation of healthcare leaders and create scientific discoveries to improve health is the core of our mission."
Post Tags
orlando magazine

orlando top doctors

top docs