General, Endocrine and Endocrine Cancer Surgery
Dr. Vladimir Neychev is a board-certified general surgeon and an expert in endocrine and endocrine cancer surgery. An M.D./Ph.D./FACS, he is a physician scientist who also…
Read More
Languages Spoken
Bulgarian
English
Russian
Serbian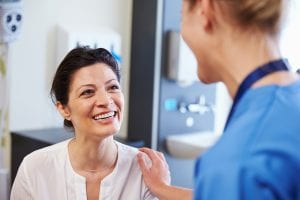 UCF Health offers a wide variety of surgical services to provide the best treatment options for patients in Orlando and surrounding communities in Central Florida. Our experienced academic surgeon has extensive expertise in a wide range of general surgery procedures, including laparoscopic minimally invasive surgery, trauma surgery and endocrine surgery. Dr. Neychev's advanced training from the National Cancer Institute makes him one of the area's top experts in providing surgical care for patients with a broad spectrum of complex endocrine surgical conditions, including diseases of the thyroid, parathyroid and adrenal glands, as well as neuroendocrine tumors of the pancreas, gastrointestinal tract and parathyroid cancers.
Whether you planned for your surgery or need emergency surgical care, Dr. Neychev is dedicated to providing the highest quality surgical expertise for all patients so you can begin the recovery process and return to your daily activities as quickly as possible. Here are the surgical services Dr. Neychev provides:
Endocrine Surgery Procedures (for benign and malignant conditions):
Thyroid Gland Surgery
Parathyroid Gland Surgery
Adrenal Gland Surgery
Neuroendocrine tumors of the pancreas and the digestive system
Paragangliomas
General Surgery Procedures:
Gallbladder
Hernia Repair for inguinal, umbilical and incisional hernias
Benign and malignant tumors in the

Stomach
Gastrointestinal tract
Small Bowel
Colon and Rectal, including diverticulitis
Acid Reflux
Pancreas
Splenectomy
Hemorrhoid disease, fissures and fistulas
Practicing Location
UCF Health offers primary and specialty care at its East Orlando location at University and Quadrangle Blvd. Near the main UCF campus.

UCF Health East Orlando

Address

3400 Quadrangle Blvd, Orlando, FL 32817

Hours

Monday – Friday: 8 a.m. – 5 p.m.

Location Information

If you have a medical emergency, call 911.
* UCF Health is located in first-floor Suite 160 & third-floor Suite 360

UCF Health Lake Nona

Address

9975 Tavistock Lakes Blvd, Orlando, FL 32827

Hours

Monday – Friday: 8 a.m. – 5 p.m. (First & Third Floors)

Location Information

If you have a medical emergency, call 911.
Reviews