Our Board Certified Ophthalmology Doctors in Orlando
Dr. Mehul Patel is a board certified ophthalmologist and refractive cataract surgeon who evaluates and manages eye diseases both medically and surgically. He specializes in…
Read More
Biography Dr. Farhangi is a dedicated comprehensive ophthalmologist and refractive cataract surgeon. She is driven by positive impact on her patients' lives and their lifestyles,…
Read More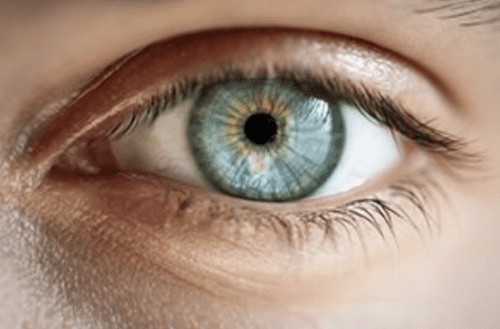 Our comprehensive services in ophthalmology at our Lake Nona office include the treatment of many eye diseases, such as cataracts, glaucoma, macular degeneration, diabetic eye disease, uveitis, dry eye and screening for medication-induced retinal toxicity. We also offer refractive lens exchange — a surgical procedure for patients 40+ who do not yet have a visually significant cataract and do not qualify for cataract surgery but want to improve their vision.
Our Orlando ophthalmologist works closely with other specialists, including our geriatricians, rheumatologists, dermatologists, endocrinologists and primary care physicians to provide thorough eye care for all patients.
Schedule an appointment with your UCF eye doctor in Lake Nona today!
At UCF Health, our top priorities are patient education and the utmost quality of patient care. Our goal is to provide you with the knowledge and solutions that enable you to live your greatest quality of life.
Our Lake Nona eye doctor understands the delicacy and complexity of the eye as well as the importance of preserving optimal vision for as long as possible. We use state-of-the-art technologies and perform a number of minimally-invasive procedures to bring you effective treatments and efficient results in ophthalmology.
Our Ophthalmology Services in Lake Nona
General Eye Exams
During a general eye exam, our UCF eye doctor will complete a comprehensive examination of the eyes. This exam includes a vision check and an array of tests to assess the overall health of the eye. Many of these general exam tests are also performed to assess specialized problems, such as cataracts or glaucoma.
General eye exams are fundamental in early detection of eye diseases and conditions that can lead to permanent loss of vision if left untreated.
Surgery is the only way a cataract can be removed. Laser cataract surgery includes the removal of cataracts and the replacement of the clouded natural eye lens with an artificial, intraocular eye lens (IOL) to improve vision. Using advanced, femtosecond lasers for increased precision and accuracy, our highly-experienced Orlando ophthalmologist offers a stitchless, painless procedure done with virtually no downtime.
Refractive Cataract Surgery
Refractive cataract surgery is similar to laser cataract surgery, but refractive surgery goes the extra mile to restore vision without the need for corrective eyeglasses after treatment.
Refractive errors, including nearsightedness, farsightedness, astigmatism and presbyopia, often contribute to poor vision. During refractive cataract surgery, our ophthalmologist removes cataracts, replaces the clouded natural eye lens and corrects refractive errors by reshaping or remolding the cornea. We also offer refractive lens exchange — a surgical procedure for patients 40+ who do not yet have a visually significant cataract and do not qualify for cataract surgery but want to improve their vision.
Glaucoma can be treated with eye drops, laser surgery or surgery performed in the hospital. This condition is associated with increased eye pressure and complications with natural eye drainage, so we offer minimally-invasive glaucoma surgery to facilitate fluid flow from the eye, which effectively decreases eye pressure.
Because glaucoma can progress without a person's knowledge, scheduling regular eye care exams in Lake Nona with us is crucial for preserving vision.
Ophthalmological Conditions We Treat
Cataracts
A cataract is a clouding of the normally clear eye lens. Cataracts are common in people ages 80 and older. The NEI estimates that more than half of all Americans, ages 80 or older, either have cataracts or have had surgery to remove cataracts.
Common symptoms of a cataract include a painless blurring of vision, poor night vision, and difficulty reading in regular light. Causes of cataracts include age, injury to the eye, medications (especially steroids), family history, unprotected exposure to sunlight, and previous eye surgery.
We also offer refractive lens exchange — a surgical procedure for patients 40+ who do not yet have a visually significant cataract and do not qualify for cataract surgery but want to improve their vision.
Glaucoma
Glaucoma is a disease of the optic nerve, which is the part of the eye that translates the images we see to the brain. When damage to the optic nerve occurs, blind spots develop. If the entire nerve is destroyed, vision does not reach the brain, and blindness occurs.
Early detection and treatment are the keys to preventing optic nerve damage and further blindness.
Macular Degeneration
Macular degeneration is an eye disease that causes permanent vision loss. This disease occurs when the central part of the retina deteriorates. The retina is responsible for perceiving light, translating visual information into electrical signals, and sending these signals to the optic nerve.
The central part of the retina is known as the macula, which enables us to perceive fine details and colors. When macular degeneration is left untreated, a person can experience complete loss of vision.
Diabetic Eye Disease
Diabetic eye disease includes a group of eye conditions that affect people with diabetes. Glaucoma, cataracts, diabetic retinopathy and diabetic macular edema are among these diabetic eye diseases.
Diabetes often leads to loss of vision and sometimes complete blindness, but there are ways to prevent loss of vision from progressing. Completing regular eye exams with us can prevent blindness due to diabetic eye disease.
Uveitis
Uveitis, also called chorioretinitis, is an umbrella condition that describes inflammation of the middle layer (uvea) of the eye. This includes inflammation in the ciliary body, choroid or iris.
A person with uveitis may experience sudden redness and swelling of the eye, sensitivity to light or blurry vision. Uveitis is caused by an infection of the eye and can be treated with medical eye drops and antibiotic medications.
Dry Eye
Dry eye condition occurs when there isn't enough lubrication on the eye. This means there is a lack of tears, which are imperative for enabling optimal vision and protecting the outer surface of the eye.
When dry eye condition is present, a person may experience eye discomfort, eye redness and blurry vision. We may prescribe medical eye drops to aid the eye lubrication process.
Medication-Induced Retinal Toxicity
When retinal toxicity occurs as a side effect of medication, it is considered medication-induced retinal toxicity. While many people experiencing this condition do not notice any signs or symptoms in the early stages, the first signs may include poor perception of colors and difficulty reading.
If you experience symptoms of medication-induced retinal toxicity, our Lake Nona eye care doctor will complete an assessment to provide you with the most effective treatment option.
More Information On Services
Practicing Location
Reviews