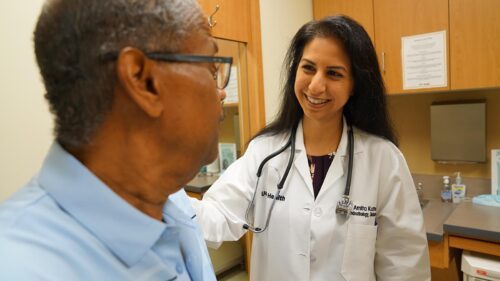 At UCF Health, we are committed to providing the very best medical care to the Greater Orlando community and strengthening community ties with the UCF College of Medicine. We provide both primary and specialty care from our two office locations and accept most major insurance plans.
Our Doctors Teach Doctors
Our physicians also teach at UCF's medical school, and care for patients using the collaborative, evidence-based practices they are teaching to tomorrow's doctors.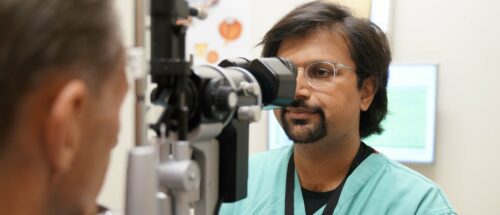 Quality Care In A Warm, Comfortable Environment
In addition to medical expertise, you want a trusted, understanding physician to listen to your symptoms, feelings and health goals. At UCF Health, our dedication to quality patient care means we take the time to get to know you, not just your symptoms. 
Helping You Achieve Your Wellness Goals
We pride ourselves on treating the whole patient, not just their symptoms. As physician educators at the College of Medicine, our doctors work every day to train the next generation of doctors. Our physicians are innovators and researchers constantly seeking out better treatments for our patients. The college is committed to creating the nation's premier 21st century college of medicine and part of that commitment is to improve health care in our community.
UCF Health brings the medical school's expertise, care and compassion to you. Learn more about our services, schedule an appointment, or take our virtual tour to learn more about our state-of-the-art facility.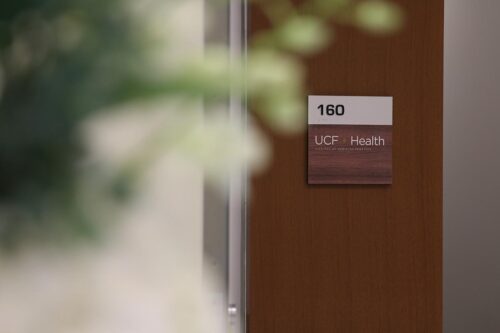 Mission
The University of Central Florida College of Medicine educates and inspires individuals to be exemplary physicians and scientists, leaders in medicine, scholars in discovery, and adopters of innovative technology to improve the health and well-being of all.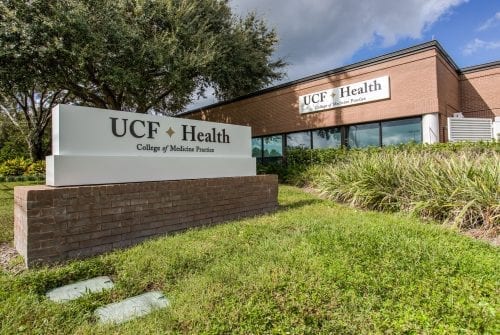 Vision
The University of Central Florida College of Medicine aspires to be the nation's premier 21st century college of medicine.
The UCF College of Medicine will be a national leader in education, research, and patient care, recognized for supporting and empowering its students and faculty to realize their passion for discovery, healing, health, and life, and for its ability to create partnerships to transform medical education, health care, and research.