Your Orlando Endocrinologists
Dr. Amita Kathuria is board-certified in Endocrinology and Internal Medicine and specializes in conditions of the endocrine system, including diabetes, thyroid and metabolic diseases. She…
Read More
UCF Health's endocrinology services offer the highest quality of clinical care for patients with endocrine disorders. We provide clinical care for adult patients with all types of hormonal disorders.
Advanced Diagnostics
We also perform dynamic endocrine tests for evaluating endocrine disorders and perform thyroid ultrasound and biopsy procedures for thyroid nodules in our office. We evaluate tests done and offer the best clinical evidence-based advice and strive to attain excellence in our mission to provide a seamless approach to healthcare.
The Main Areas Include
Diabetes (including insulin pumps and continuous glucose monitoring)
Endocrine hypertension
Hyperlipidemia
Thyroid disease (including thyroid nodules and thyroid cancer)
Osteoporosis
Pituitary dysfunction including pituitary tumors
Adrenal disorders including Addison's and adrenal tumors
Cushing disease
Conn's Hyperaldosteronism
Hyperparathyroidism
Infertility
Hirsutism
Amenorrhea
Polycystic ovarian syndrome
Hypoglycemia
Calcium disorders
Integrated Treatment
Sometimes medication and careful monitoring is the appropriate course of action. But when a more aggressive approach is needed, the clinic collaborates with leading head and neck surgeons, as well radiation oncologists, to provide a seamless approach to healthcare.
Diabetes Care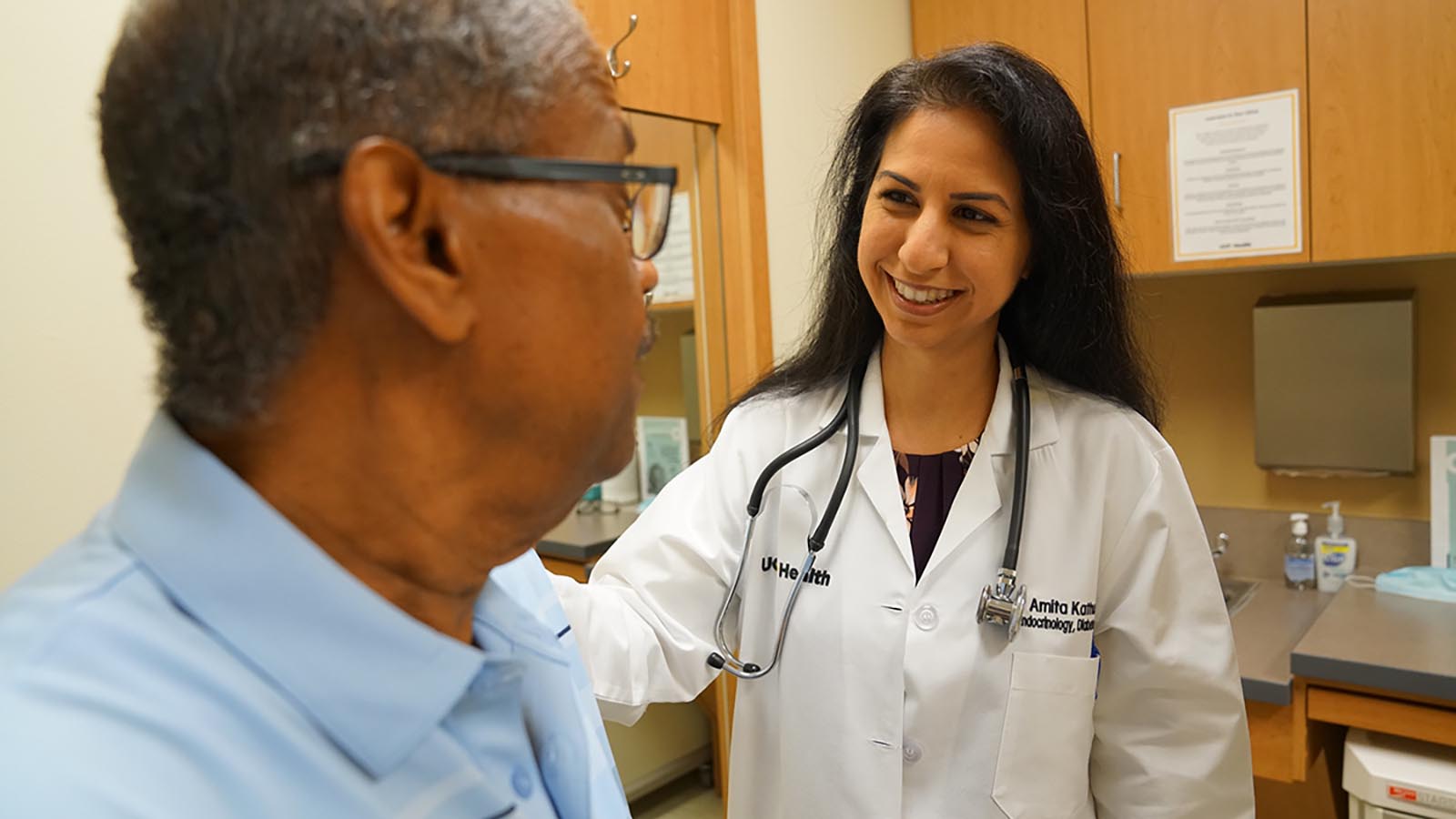 Practicing Location
UCF Health East Orlando

Address

3400 Quadrangle Blvd, Orlando, FL 32817

Hours

Monday – Friday: 8 a.m. – 5 p.m.

Location Information

If you have a medical emergency, call 911.