Naveed Sami, M.D., FAAD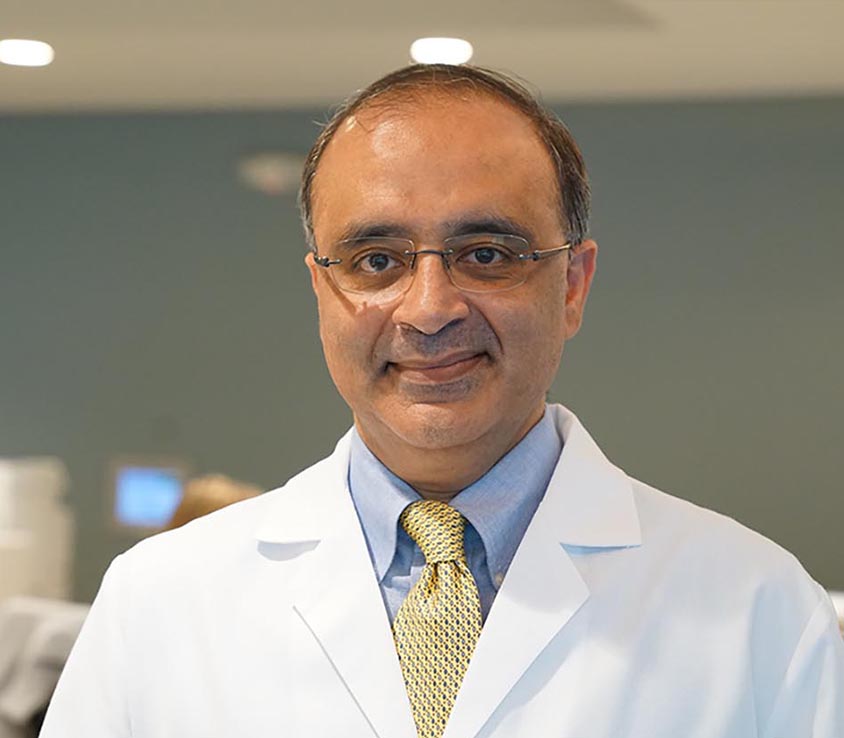 Specialty
Practicing Location
Biography
Dr. Naveed Sami is a board-certified dermatologist and Professor of Medicine at the UCF College of Medicine. He is a recognized national and international expert on complex medical dermatology, including autoimmune blistering diseases (such as pemphigus and pemphigoid), psoriasis, eczema, rheumatic/connective tissue diseases (such as lupus and dermatomyositis), vasculitis, sarcoidosis, and lichen planus. He is an invited speaker and makes frequent national presentations on the care of complex skin conditions. He is also a nationally recognized scientific researcher, including leading clinical trials at UCF Health.
Education
Dr. Sami's diverse training includes a medical degree from the Aga Khan University in Karachi, Pakistan, dermatology residency training at the University of Alabama, and a fellowship at Harvard University in the Department of Oral Medicine.
Dr. Sami is a thought-leader who regularly contributes to peer-reviewed medical publications, and recently compiled a medical textbook with national and international experts outlining the treatment of autoimmune blistering diseases. As a Professor at the College of Medicine, he is an embodiment of how UCF-Health faculty "practice what we teach" to medical students, residents, and fellows.
Background
Since complex medical dermatology diseases can be multisystemic, Dr. Sami enjoys working with other specialists. He works in close partnership with the other outstanding clinicians at UCF Health – extending from primary care to such disciplines as rheumatology, endocrinology, ophthalmology and lifestyle medicine – and community physicians and specialists in the Orlando and Greater Central Florida area to provide comprehensive, coordinated, team-based care.
Recent Publications
For a full list of Dr. Sami's publications, please click here.