Shazia Bég, M.D.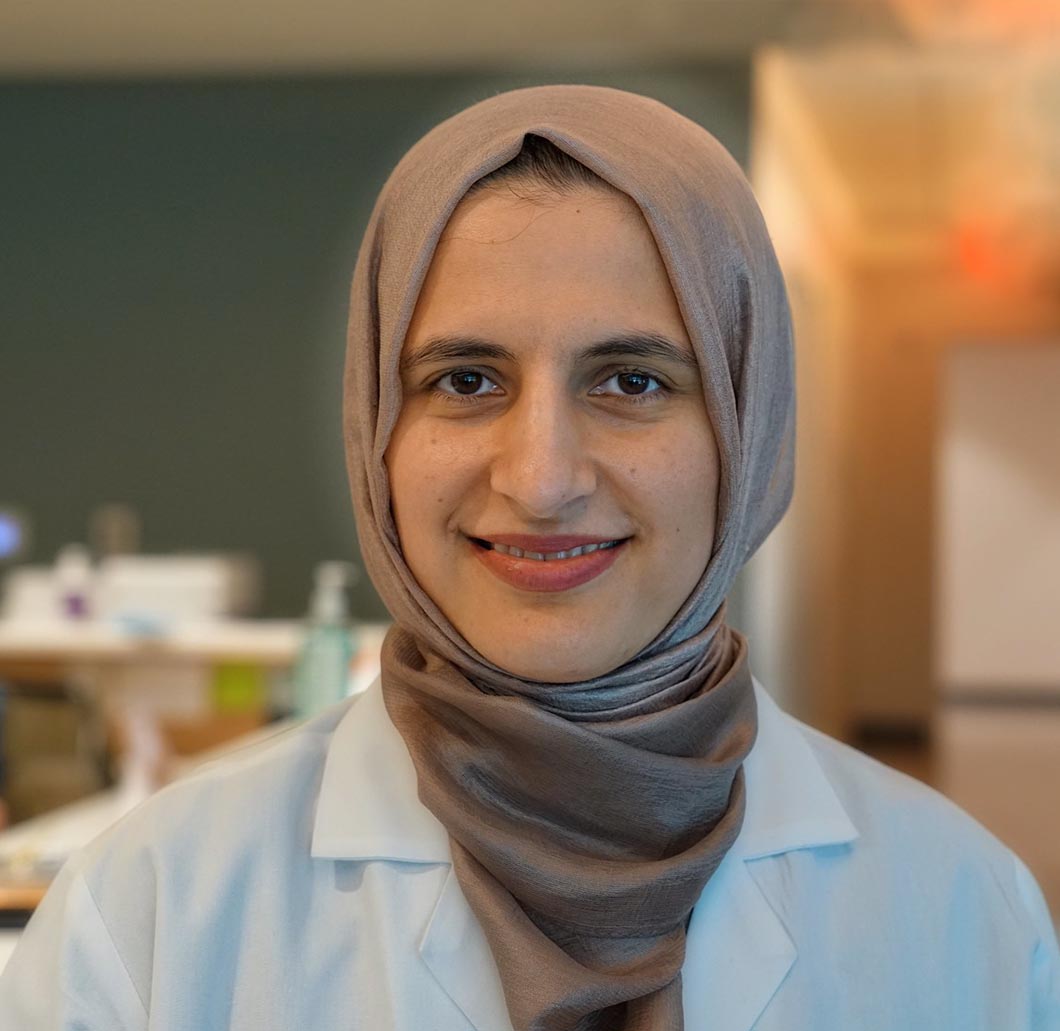 Medical Director, Rheumatology Service Line
Specialty
Practicing Location
Biography
Note: This doctor sees patients with our
fellows
.
Dr. Shazia Bég is board certified in Internal Medicine and Rheumatology. She specializes in the diagnosis and treatment of diseases of the joints, muscles and bones. Dr. Bég's clinical interests include inflammatory arthritis such as rheumatoid arthritis, psoriatic arthritis and ankylosing spondylitis and non-inflammatory conditions such as osteoporosis and osteoarthritis. She also manages connective tissue diseases such as lupus, scleroderma and Sjogren's syndrome.
Education
Dr. Bég received her M.D. degree at SUNY Upstate Medical University, where she also did her Internal Medicine residency and was named to the University's Gold Humanism Honor Society for her excellence in clinical care, leadership, compassion and dedication to service. Dr. Bég completed a clinical fellowship in rheumatology at the Baylor College of Medicine in Houston.
Background
Dr. Bég is a member of the American College of Rheumatology and The International Society of Clinical Densitometry. She has volunteered at clinics for the underserved and during her fellowship conducted research to study disparities in access to care in minorities with lupus. Dr. Bég aims to make a difference by taking care of the growing segment of population with arthritis and rheumatism, helping improve their quality of life and well-being.
ABSTRACTS AND PUBLICATIONS
Sharp RC, Bég SA, Naser SA. Polymorphisms Protein Tyrosine Phosphatase Non-receptor Type 2 and 22 (PTPN2/22) are Linked to Hyper-Proliferative T-Cells and Susceptibility to Mycobacteria in Rheumatoid Arthritis. Frontiers in Cellular and Infection Microbiology 2018; 8:11
Sharp RC, Bég SA, Naser SA. Role of PTPN2/22 polymorphisms in pathophysiology of Crohn's disease. World J Gastroenterol 2018; 24(6): 657-670
Warner LA, Bég S. Utilization of Complementary and Integrative Medicine among Lupus Patients: A Patient Centered Analysis of Perceived Effectiveness and Preference. International Congress on Integrative Medicine, Baltimore MD May 2018
Updyke KM, Urso B, Bég SA. Developing a Continuous Quality Improvement Assessment Using a Patient-Centered Approach in Optimizing Systemic Lupus Erythematosus Disease Control. Cureus 9(10): e1762 10.7759/cureus.1762, 2017
Updyke KM, Urso B, Solomon JS, Bég S. Identifying the role of molecular mimicry with exogenous nucleic antigens in affecting the exacerbations and remissions of systemic lupus erythematous through patient centered outcome research methodology. American Academy of Dermatology Annual Meeting, Orlando, March 2017
DePesa NS, Bég S, Dotson K, Bhanusali N, Williams R, Cassisi J. Development and Implementation of an Interdisciplinary Chronic Pain Intervention for Patients with Rheumatoid Arthritis. Rehabilitation Psychology Conference, Albuquerque, NM. Feb 2017
Bég S, Ziyar A. An Examination of Patient Knowledge and Education in Patients with Osteoporosis, Osteopenia and Normal Bone Mineral Density. Poster presentation at ACR/ARHP Annual Scientific Meeting, Washington DC, Nov 2016
Bég S, Ahmed Ali. Relationships between Anxiety, Depression, Sleep, Fibromyalgia and BMI in Patients with Rheumatic Disease. Poster presentation at ACR/ARHP Annual Scientific Meeting, San Francisco, Nov 2015
Lewis S, Solomon J, Stines M, Ramshaw, Bég S.  Designing a Continuous Quality Improvement Assessment System Utilizing Complex Adaptive Systems Science to Improve Treatment Outcomes in Patients with SLE.  Am Fed Med Research Eastern Reg Mtg.  Washington, DC April 2014
Stines M, Solomon JA, Ramshaw B, Kolpashchikov DM, Lewis S, Domozych R, Bég S.  Identifying the Role of Molecular Mimicry in SLE immune complex disease.  Translational Science 2014 Annual Meeting, Washington DC April 2014
Lewis S, Solomon J, Stines M, Ramshaw, Bég S.  Designing a Continuous Quality Improvement Assessment System Utilizing Complex Adaptive Systems Science to Improve Treatment Outcomes in Patients with SLE.  FL Med Soc Mtg.  Orlando FL June 2014
Solomon JA, Ramshaw B, Stines M, Lewis S, Domozych R Iarrobino A, Caldwell C, Bég SA. Complex Adaptive Systems Approach to Continuous Quality Improvement Assessments Applied to Dermatology, Part I (Overview) Practical Dermatology, 1:38-9, 2014
Bég S, Borrero J. Competency and Confidence in Musculoskeletal Medicine for the first graduating class of a new medical school. ACR/ARHP Annual Scientific Meeting, Chicago IL, Nov 2013
Bég S, Sessoms S, Popovich J. Early Aggressive Combination Therapy with Cyclophosphamide, Cyclosporine and Intravenous Immunoglobulins for Rapidly Progressive Interstitial Lung Disease in Polymyositis and Dermatomyositis; A Case Series, Excellence in Rheumatology Meeting in Istanbul, Turkey, Feb 2011
Bég S, de Achaval S, Kallen MA, Cox V, Richardson M, Reveille J, Suarez-Almazor ME. Determinants of Treatment Adherence in Patients with Systemic Lupus Erythematosus.  ACR/ARHP Annual Scientific Meeting. San Diego CA, Nov 2010