Sharon Wasserstrom, M.D.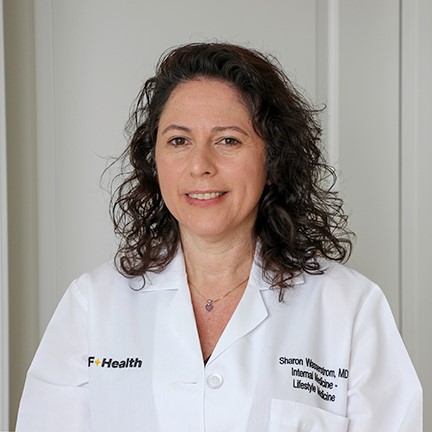 Specialties
Practicing Location
Biography
Dr. Sharon Wasserstrom is board certified in Internal Medicine and Lifestyle Medicine. She is uniquely skilled in providing tailored lifestyle management that helps prevent, improve and reverse already established disease.
Education
Dr. Wasserstrom received a B.A. in psychology from Brandeis University in Waltham, Massachusetts. She then went on to earn a master's degree in interdisciplinary studies in biological and physical sciences at Touro College in Dix Hill, New York. She received her M.D. at the Technion Israel Institute of Technology in Haifa, Israel and the completed her residency in internal medicine at North Shore University Hospital of Manhasset.
Background
Dr. Wasserstrom worked as an internist for Montefiore Medical Group in Bronx, New York for 15 years before joining UCF Health. She has achieved a certification of professional achievement in medical nutrition and has completed nine courses in nutrition biochemistry, growth development and aging, medical nutrition therapy, clinical nutrition and counseling techniques. She was also in the first class to ever receive board certification in the field of lifestyle medicine from The American Board of Lifestyle Medicine (ABLM).
She is a highly talented and experienced physician with a passion for improving patients' lives in a way that works for them. With 15 years of experience working in outpatient care, she is highly familiar with diagnosis and treatment of multiple disease states and health concerns.
No information specified.