Getting Your "Bell Rung" Is Dangerous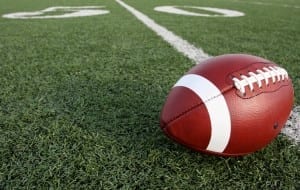 With football season in full swing, you're sure to be hearing more about concussions. Please remember that it's not just football players who can suffer this kind of traumatic brain injury. Any sudden bump or blow to the head and neck area can cause a concussion – playing soccer, a trip and fall, car accidents, falling off your bike, a head bump at a rowdy event.
Each year, approximately 300,000 people in the United States are diagnosed with concussions. It's important to seek immediate medical attention if you suspect someone has suffered one. Symptoms include:
*       Headache/"pressure" in the head/neck pain
*       Dizziness/lightheadedness
*       Sensitivity to light or noise
*       Poor balance
*       Confusion, difficulty remembering, dazed or stunned behavior
If you're a parent or guardian of a child who gets a bump on the head during an athletic competition or practice, be on the lookout for the above symptoms and other signs. Is your child confused about his or her position on the field, the score, the opponent, his or her equipment? Is your child answering questions slowly or forgetting instructions? These could all be signs of a concussion.
Most people who suffer a concussion do not lose consciousness. People who have had a concussion at any point in their lives have an increased risk for another one. So if your child is an athlete, be sure his or her coach knows they had a previous incident. Remember, coaches may not know about a concussion your child received from a different sport.
Don't let your child or any else go back into the game or return to regular physical and mental activities if you suspect they've had a concussion. Don't listen to claims of "I'm fine." Although treatment for concussions is individualized, most physicians recommend physical and mental rest immediately after the injury, including no interaction with computers and video games, If a person returns too quickly to activities after a concussion, symptoms can resume.  That's why it's paramount to obtain clearance by a physician experienced in concussions before returning to normal activities, including schoolwork and sports.
UCF Health's Drs. Leonardo Oliveira and Lisa Barkley are both sports medicine specialists trained in concussion evaluation and treatment. Dr. Oliveira also serves as the team physician for University High School in East Orange County and is on the football field this fall for all games.
Weekly Health Tips are brought to you by UCF Health, the College of Medicine's physician practice. Offering primary and specialty care under one roof, UCF Health treats patients age 16 and up and accepts most major insurance plans. Two locations are now open: the original in East Orlando at Quadrangle and University boulevards just blocks from the main UCF campus, and the newest one in Medical City at Narcoossee Road and Tavistock Lakes Boulevard. Information for both facilities can be found at UCFHealth.com, or call (407) 266-DOCS to schedule an appointment.
Post Tags