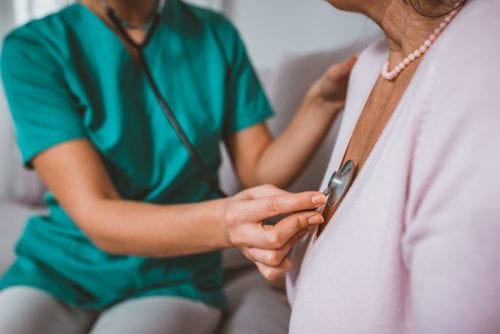 Our nation's health care sector offers ample options for treatment when suffering from illnesses, injuries, or medical emergencies. However, trying to determine which doctor to see can be difficult. Save time and get access to the appropriate care by understanding when to visit your primary care doctor or when to seek treatment at an urgent care center.
The Difference Between Primary Care Doctor and Urgent Care
A primary care physician practices general medicine and treats, diagnoses, or monitors the health conditions of a consistent set of patients. Routine examinations, check-ups, and minor illnesses can each be conducted by your Primary Care Doctor. Typically, patients will remain with the same Primary Care Doctor throughout the majority of their adult life and seek supplemental treatment when a problem arises that needs specialized attention.
Urgent Care acts as an intermediary between emergency room medicine and general, family medicine. As a category of a walk-in clinic, Urgent Care may treat a wide variety of acute illnesses, injuries, or ailments. Doctors in these settings apply their comprehensive medical knowledge to a number of situations. Urgent Care can offer a safe, readily-accessible alternative to visiting the Emergency Room and waiting hours to be seen by a doctor.
What are the benefits of a Primary Care Doctor?
Establishing a relationship with a main primary care doctor is very important and can provide a host of benefits. Routine maintenance of your health under the supervision of a primary care doctor can aid in the early detection of more serious illnesses. Those requiring robust, comprehensive health care to manage chronic issues can collaborate with their primary physician to create a dynamic and safe care-plan.
Visiting with the same primary care doctor year after year will help provide both you and your doctor with an entire picture of your health. As time goes by, your primary care physician will have a better idea of your physical state and can better aid in your overall well being. Communication improves as both the patient and the doctor grow more comfortable with one another. Diagnosis and treatment can be more readily accessed by forming a stable, deeper relationship with a main doctor instead of visiting different urgent care centers whenever a problem arises.
What can an urgent care doctor do for you?
When your primary care doctor is away on vacation or booked with appointments, an urgent care doctor provides similar services. An urgent care doctor sees a diverse array of patients with varying degrees of illnesses and injuries. They may be better able to offer quick relief or help in a non-life-threatening situation.
Urgent care doctors also provide additional services, including:
Lab work
Common vaccinations
Blood tests
Flu shots
Treatment of bites
Diagnosis of allergic reactions
Knowledge of your medical history or comprehensive health care treatment isn't always necessary for certain treatments. The most commonly treated ailments at Urgent care include:
Pink eye
Urinary tract infections
Strep throat
Bites
Rashes
Allergic reactions, and the
Cold and flu
Each of these conditions requires a quick diagnosis and treatment for pain relief and healthy healing. Getting into your primary care doctor or waiting in line at the emergency room just isn't convenient when suffering from one of these afflictions.
However, while Urgent Care centers are adept at treating broken bones in the hands, wrist, ankles, or feet, they may need to refer patients to an orthopedic surgeon for more serious issues. Broken bones in the limbs or trunk should be treated through an Emergency Room visit. Urgent care doctors can provide diagnostic testing through X rays but may need to point patients towards specialists if the issue is difficult to pinpoint.
Doctors working from urgent care clinics must be able to think on their feet, critically problem solve, and listen well. Since they don't have an established rapport with their patients, physicians in these settings need to be well attuned to each patients' complaints and needs. While urgent care doctors are often trained in family medicine, like your primary care doc, they may also have studied a variety of other specialties.
How do you know which doctor to visit?
For non-emergency situations, like reproductive health care, yearly check-ups, and disease prevention, schedule an appointment with your primary care physician. Ailments that come on slowly, like a stuffy nose with the change of seasons, minor back pain, trouble sleeping, food sensitivities, etc. can be discussed and treated through a primary care physician. Since they will have a better idea of your medical history, they are better equipped to create a long-term care plan.
Non-life threatening symptoms that require immediate attention may include a sore throat, rash, sprain, urinary tract infection, food poisoning, animal bites, or cuts. Skip the emergency room and head to urgent care to receive prompt treatment and relief.
Potentially life-threatening issues, including chest pain, ingesting poisonous substances, drug overdoses, open-wound fractures, confusion or change in mental status, and the like, should be dealt with immediately in the emergency room.
Visiting an urgent care center for certain issues or medical needs may help patients receive effective treatment more quickly than waiting for an opening with a primary care physician. However, establishing a relationship with a primary care doctor is important for long-term health care. Both medical options have a valuable place in your overall health care treatment and should be utilized accordingly.
Finding the Best Primary Care Physician
When searching for the best primary care physician for you, it's important that you consider the doctor's credentials, education, and past experience to ensure that they'll provide you with the highest level of care.
Board-Certified
Physicians who are board-certified are dedicated to learning and adopting the latest technologies and advancements in primary care. To earn a board-certification, a physician has to take their education and experience a step further than a physician who is simply licensed.
These accredited physicians take it upon themselves to complete assessments, training, and continued education that are not necessarily required to practice medicine.
Board-certified physicians strive to provide a superior patient experience, and they hold themselves to the highest standard.
Extensive Experience
Physicians who have considerable experience providing primary care services are better suited to treat you and your family. Experienced physicians have dealt with a wide range of health conditions similar to the one you may be experiencing.
Our board-certified primary care physicians in Orlando, have many years of experience in numerous areas of medicine, including family medicine, women's health, and acute care. 
Experienced physicians have a vast knowledge-base of solutions, approaches, and answers to your questions and concerns. UCF Health's primary care doctors can refer patients to specialists under the same roof, working together to offer a team of valuable care providers.
At UCF Health, we value the genuine relationships we build with our patients. We will help you find the best primary care doctor for you because we go above and beyond to ensure your comfort, your satisfaction, your convenience—and your health.
Our Orlando physicians are here to serve you with quality, expert care. Their high level of experience and skill makes them the qualified providers you and your family deserve. No matter your health concern, you can rest assured that we have the right doctor for you. From Cardiology and Endocrinology to Lifestyle Medicine and Internal Medicine, our state-of-the-art health center is determined to provide a high quality of life and health to all of its patients.
Schedule your appointment with the best primary care physicians in Central Florida today.
Through our convenient patient portal, you can communicate with your primary care physician, view your lab results, view statements, and manage your prescriptions.