Stock A Healthy Pantry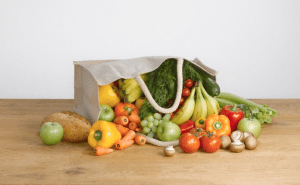 One of the best ways to eat healthier is to stock your kitchen with the proper staples. That way, when you dash home after a busy day, you're less likely to grab fast food or a takeout menu – two options that add fat, salt and large portions to your diet.
Nutritionists and wellness experts recommend your pantry, fridge and freezer contain the following foods that are the basis of healthy, versatile and convenient family meals:
* Whole Wheat or Whole Grain Pasta. With pasta in your pantry, dinner is just minutes away. Whole grain pastas provide fiber, protein and nutrients that white pasta lacks. Add chopped vegetables – peppers, zucchini, onion, mushrooms, whatever you like — to low-fat, lower-sugar spaghetti sauce for a healthy combination.
* Fresh Vegetables. Keep washed and cut carrots, cauliflower, snow peas and celery in the refrigerator for snacks. You can also use these items for salads or a side dish. These are also on-hand ingredients for your healthy pasta dinner above.
* Nonfat Plain Greek Yogurt. It's packed with protein and can be a healthy foundation for smoothies and a healthy substitute for mayonnaise and sour crème. Fruit varieties of yogurt add a ton of sugar – in some cases more sugar per ounce than sugared soda. So make your own.  Add your favorite fresh berries, bananas or other fruits to plain nonfat yogurt.
* Frozen Non-Sugared Fruit. Frozen raspberries, blueberries and strawberries are powerhouses of fiber and flavonoids and the frozen variety means you can have these items year-round. Use them for breakfast, with cereal, oatmeal or Greek yogurt, for smoothies or as a healthy dessert.
* Beans. Swap high-protein, high-fiber legumes for meat in your favorite casseroles, wraps and salads. Garbanzo, black and navy beans are all healthy options. If you're using canned varieties, choose those with no salt added.
* Canned Tomatoes. They're high in lycopene, a strong antioxidant, and are the basis for pasta sauce, salsa, casseroles and home-made pizza.
* Quinoa. There's a reason this grain is becoming such a hit in nutrition circles. One cup of cooked quinoa gives you 8 grams of protein, 5 grams of fiber, B vitamins and iron. You can cook it in just 15 minutes and add healthy veggies and herbs for an even healthier side dish. Quinoa also adds a protein-filled grain to salad and wraps.
* Eggs. Low calorie with 6 grams of protein, eggs are for more than just breakfast. Hard boil them on a Sunday for quick weekday snacks and boosted quick protein for breakfast or lunch.
Weekly Health Tips are brought to you by UCF Health, the College of Medicine's physician practice. Offering primary and specialty care under one roof, UCF Health treats patients age 16 and up and accepts most major insurance plans. Two locations are now open: the original in East Orlando at Quadrangle and University boulevards just blocks from the main UCF campus, and the newest one in Medical City at Narcoossee Road and Tavistock Lakes Boulevard. Information for both facilities can be found at UCFHealth.org, or call (407) 266-DOCS to schedule an appointment.
Post Tags