Recovery During COVID-19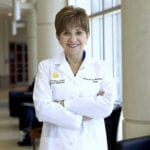 Many of us are feeling isolated because of COVID-19 and those feelings are especially hard for people in recovery from alcohol and drug abuse. September is National Recovery Month and in this week's health tip, we turn to Megan Giddens, who leads Substance Use Disorder Services at UCF's Student Health Services, on ways to support recovery during the new normal of this pandemic.
Twelve-step and other recovery programs allow people battling substance abuse to share their experience, strength and hope with each other. Traditionally, these programs relied upon in-person meetings, but many Alcoholics and Narcotics Anonymous meetings have transitioned to online via Zoom. You can find a list of in-person and online meetings here.
Online meetings offer many benefits, especially for people new to recovery. Attending your first AA or NA meeting can be scary. Many are reluctant to walk into a room full of strangers for the first time and admit they have a problem with substance use. Attending your first meeting online from the comfort of home can decrease your anxiety.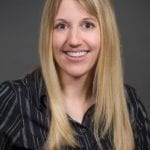 Online meetings also give you the opportunity to attend multiple meetings – without having to travel across town – and find the one with an approach and membership that best fits your needs. The group Marijuana Anonymous, for example, only had in-person meetings in a few states like California. Now, with its online meetings, people from all over the country can attend and get support. Attending an online group also opens up your opportunities to find a sponsor – they don't have to live in your same city or state. Being able to call or FaceTime your sponsor frequently – even daily — can be a huge asset in staying sober, especially in stressful times like the pandemic.
The social isolation that has accompanied COVID-19 is a double-edge sword for many in recovery. On the positive side, isolation can give people time to focus on their recovery, to read the Big Book of AA and other materials, to do the hard work of self-reflection. And with bars and clubs closed, there may be less opportunity to go out and party. On the downside, isolation can heighten anxiety, depression and boredom – which can be triggers to use alcohol and drugs.
So try to use your time alone wisely. Take up a hobby that you had put aside. Meditate, journal, practice mindfulness, exercise. Don't beat yourself up because you didn't do a full hour of workouts at the gym. Take a 10- or 20-minute walk outside. Prepare healthy foods. Talk to someone – a family member, friend, your sponsor. Keep an eye on how much social media and news you watch – especially if it adds to your anxiety. If your negative self-talk becomes excessive or you feel desperate, seek outside help. Many therapists are offering telehealth appointments.
Recovery is never an easy process. There are always ups and down, victories and defeats. This pandemic and its accompanying social distancing offer challenges but also opportunities. Stay connected. Remember that you're not alone. Many are here to help.
As purple is the official color for collegiate recovery, we invite everyone to show your support by wearing purple on the final Friday of this month, September 25. You can also post a selfie on the 25th showcasing your support and the statement "I Support Recovery [because]…" using the tag #RecoveryUCF on social media.
COVID-19 health tips are brought to you by UCF's Academic Health Sciences Center (AHSC), which includes the Colleges of Health Professions and Sciences (CHPS), Medicine, Nursing and Student Health Services.
Post Tags
covi

covid recovery

COVID-19

health tip

recovery

social