If You're A COVID-19 Survivor, Consider Donating Your Blood Plasma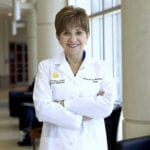 If you caught the COVID-19 virus and are now well, your illness and your strength can help others. In this week's health tip, we turn to Dr. Jane Gibson, an expert in molecular pathology and genetics at the UCF College of Medicine, on how convalescent plasma – blood plasma collected from people who have recovered from the coronavirus – can help boost the immunity of those currently infected.
After you recover from COVID-19, your body contains antibodies to the disease that remain in the plasma of your blood. And the FDA has approved convalescent plasma — the process of transfusing a recovered person's plasma into a person critically ill with the coronavirus – as an experimental treatment. These added antibodies can boost the critically ill patient's immunity and reduce their body's infection load, reducing their risk of death. Convalescent plasma can also be used to manufacture hyperimmune globulin, a biological product that can also be used to treat patients with COVID-19.
So as a COVID-19 survivor, how do you donate plasma? OneBlood, our state's not-for-profit blood center, has information and FAQs here. There are several things you need to remember: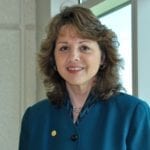 You must free of symptoms for at least 14 days before donating. Please do not donate plasma if you have a fever or other flu-like symptoms.
Have a copy of your test results confirming you had COVID-19 or a letter from a testing facility notifying you of your positive result and the date your test was taken.
Follow the OneBlood donation process to see whether you are eligible to donate plasma. This process and educational materials on blood donation are outlined on their website here.
Schedule your donation time and location. Do not just show up to a location to donate plasma. Because of COVID-19, you must make an appointment.
Donating your plasma does not compromise your own immunity and you are required to wait 28 days between donations to be sure you maintain adequate antibodies so you don't harm your immune system. In addition to OneBlood, you can get more information on convalescent plasma at the American Red Cross, the FDA or CDC. Also, please check with your doctor before you decide to donate.
COVID-19 health tips are brought to you by UCF's Academic Health Sciences Center (AHSC), which includes the Colleges of Health Professions and Sciences (CHPS), Medicine, Nursing and Student Health Services.
Post Tags
covid

COVID-19

donate

donate plasma

health tip

plasma

survivior