Staying Pain-Free and Active While Working from Home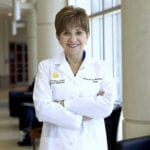 The quick switch to remote working has left many people without a proper office. Our kitchen and dining-room tables, even our beds, have become our workstations. These situations can result in joint and back pain and a day spent just sitting. But a few modifications can bring more physical activity to your remote work life and can improve your posture and body alignment to help keep your joints and back healthy, says Colby Mangum, assistant professor in Athletic Training.
Here are some key tips to maintaining good posture when working from home:
Have extra support or cushions behind your back so you can comfortably sit up straight
Your elbows should form a 90-degree angle to your keyboard
Choose a chair that allows you to place your feet on the floor, forming a 90-degree angle with your knees. Use a foot stool if needed to achieve this angle.
Whether you choose to sit or stand during work, adjust your computer monitor to eye level to avoid looking down and causing neck strain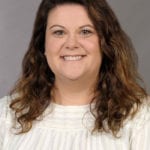 Along with focusing on your posture, don't just sit during your workday. Zoom meetings and conference calls give you an opportunity to get up and move.  Set up different places in your home where you can go for these conferences. For example, set some books where you can place your laptop at eyelevel while standing during video meetings.  That will give your neck some relief from looking down all day and allow you to stand and subtly stretch. No one will ever know you are doing some hamstring stretches or wrist circles!
On a conference call? Walk around the house while you talk. If you have a multi-story home, walk the stairs. The key is to incorporate movement into your workday.
Working from home poses some challenges. With a little extra attention and modifications to your home workstation and work habits, you can be more comfortable, active and productive.
UCF's College of Health Professions and Sciences is conducting a research study on the impact of home work stations on pain. Participate in the study here.
COVID-19 health tips are brought to you by UCF's Academic Health Sciences Center (AHSC), which includes the Colleges of Health Professions and Sciences (CHPS), Medicine, Nursing and Student Health Services. 
Post Tags
active

activities

being healthy

covid

COVID-19

health tips