Making Holiday Eating Healthy AND Fun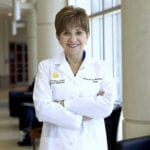 While COVID-19 has greatly impacted this year's holiday season, many of us will still be making – and unfortunately overindulging in — holiday foods. This pandemic is stressful, which also causes many of us to overeat. So this week, we turn to College of Medicine faculty member Dr. Magdalena Pasarica, an M.D./Ph.D. who specializes in family medicine and nutritional science, on ways to eat more healthfully this holiday season – and maybe use the unique nature of this year's season to create new dining traditions.
Food plays a role in all of our celebrations. The challenge is that many traditional holiday foods are filled with sugar and fat that can impact long-term wellness and also how you feel the day of the event. Here are some suggestions for a different approach:

Choose quality over quantity. A bite of a great cheese or dark chocolate you love is just as enjoyable – and much healthier – than devouring the entire box of candy or four cheese-filled baked potatoes. (And you won't feel miserable two hours later.) If everything on the holiday table looks divine, take a small bite-sized amount of what looks good. That's a bite, not a huge serving, Choose small portions and focus on savoring each bite, not eating until you're stuffed.
Read food labels religiously. Choose foods that are high in fiber and low in simple sugar and saturated fat. A bottle of juice may claim it has "no added sugar" but still have a lot of unhealthy simple sugar in a serving.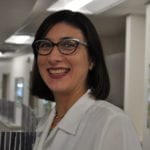 When possible, use sugar substitutes instead of sugar for baking. Also, use fruits instead of chocolate chips for dessert. Choose dark chocolate instead of milk chocolate. Swap low-fat milk, crème and cheeses for whole-fat varieties.
Increase your fruits and vegetables. Swap a crudité tray for chips. Find healthy vegetable side dishes instead of potatoes and bread. Instead of a high-fat, high-sugar dessert, try a piece of fruit drizzled in dark chocolate. Build a different kind of salad with colorful fruits and vegetables like raspberries (which boost immunity). Remember, your eyes play a key role in the foods you enjoy, so make healthy foods beautiful in their presentation.
Make this year's holiday a culinary adventure. Explore your market for new fruits and veggies you've never tried before. Take your kids with you. Go online together and find new plant-based recipes. Encourage your family members – especially children – to appreciate many different kinds of foods. Show them that healthy foods can look and taste great. Do this and you'll be developing healthy family eating habits for 2021.
Looking for more ideas? UCF's Recreation and Wellness Center and Wellness and Health Promotion Services offers healthy recipes here sorted by recipe type.
Post Tags
covid

covid eating

covid food

covid holiday tips

food

healthy

holiday tips