Is Your Ailment a Cold, the Flu or COVID-19?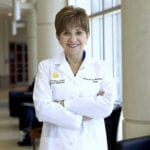 You're sick with coughing, sneezing and a fever. Do you have a cold, the flu or COVID-19? All three are contagious respiratory illnesses with similar symptoms. The only way to tell for certain that you have COVID-19 is through a diagnostic test, but here are some guidelines on symptoms of a cold, the flu and COVID-19:
One of the hallmark symptoms of COVID-19 – and what sets it apart from other respiratory illnesses – is a loss of taste and smell. COVID-19 also can cause the most severe symptoms of the three conditions for some people, including shortness of breath and difficulty breathing. Other symptoms include fever and chills, cough, headache, fatigue and muscle or body aches.
Upper respiratory symptoms – sneezing or a stuffy or runny nose – are most common in a cold. They may appear with the flu but are very uncommon with COVID-19. A cold also may cause watery eyes and post-nasal drip but most people with colds don't get a fever. Colds also don't usually cause the intense fatigue that come with the flu and COVID-19.
The flu usually hits you fast. Symptoms of fever, cough, sore throat, head and body aches, and vomiting and diarrhea (more common in children than adults) come on suddenly. By contrast, COVID-19 symptoms usually take longer to develop – two to 14 days after exposure to the virus.
A cold usually peaks in two or three days. The flu generally lasts five to seven days. COVID-19 can cause severe illness in some people, including those with pre-existing conditions such as diabetes, heart disease and cancer. The flu can also cause serious complications for high-risk individuals.
While there is currently no cure or vaccine for COVID-19 or the common cold, we have a flu vaccine that can protect you from the flu virus or reduce your symptoms if you do get sick. That's why it's so important for everyone to get a flu shot – and remember it takes two weeks after you get your vaccine for your body to produce protective antibodies. So get your vaccine now.
Physical distancing, hand washing and wearing a mask in public reduce the spread of all three of these viruses. In fact, some public health officials believe we may have fewer cases of the flu this year thanks to so many people following COVID-19 safety protocols.
If you feel sick, don't diagnose yourself. Call your healthcare provider – don't just show up to the clinic. Your provider can determine if you need to be tested for COVID-19 and what treatments you need.
COVID-19 health tips are brought to you by UCF's Academic Health Sciences Center (AHSC), which includes the Colleges of Health Professions and Sciences (CHPS), Medicine, Nursing and Student Health Services. 
Post Tags
cold

comparison

covid

COVID-19

flu

health tip

what to do