Celebrating the Holidays During COVID-19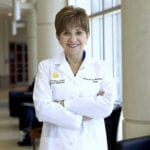 As we approach the fall and winter holiday season, how can you plan festivities and still protect your guests, family and the community during COVID-19? The CDC offers suggestions to supplement local and state regulations that are in place.
Different types of celebrations hold different risks of spreading the virus. Holding a holiday event with members of your own household poses a low risk. Holding a large party in an indoor place with people who have flown in from across the country is a high-risk celebration. Here are things to consider:
What is the infection rate in your community and in the community from which your guests are traveling? Before you decide whether to host a holiday celebration, determine the current levels of COVID-19 in your area. Are cases spiking? Where are your guests coming from? What are the levels of infection in those areas? Will your guests be flying in and navigating crowded planes and airports? Will they be driving in and making frequent stops along the way? All of these factors can increase the risk that one of your guests will be exposed to the virus or be infected when they arrive at your home. Gatherings with people who have traveled from different locations pose a higher risk than gatherings with attendees who live in the same area.
Is anyone in your household or on your guest list at higher risk? Navigating the holidays means looking out for everyone's health. While you may not be at high risk for COVID-19 complications, consider all of the people who live in your home or might be at your event. Do you have elderly people in your household or on your guest list? What about people with conditions like diabetes, heart disease or asthma? Are any of your guests undergoing cancer or other medical treatments that can compromise their immunity?
What about event logistics? The safest location for a celebration is outdoors, where ventilation is better and it's easier to socially distance. If you are attending or hosting an indoor event, limit the number of guests. Keep windows open to increase air flow. If you are at an indoor activity, avoid crowds and close contact – people tend to gather in the kitchen. Don't have a buffet. Instead, serve individual plates or pre-packaged items, or ask guests to bring their own food. Set up separate seating areas to keep people 6 feet apart. Have extra masks and hand sanitizer on hand, and keep your party shorter. If you plan to serve alcohol, remember that people may forget about COVID-19 precautions after they begin drinking. If you don't have the space or logistics to handle an indoor event safely, hold a small event with just members of your immediate household or family. Then hold a virtual party of some kind. Sing songs, share recipes, dance.
Has anyone in your household been sick? You or members of your household should not host a celebration if you have symptoms of COVID-19, are awaiting test results, may have been exposed to the virus in the last 14 days, or have been diagnosed with COVID-19 and have not met the criteria for when it is safe to be around others.
Any gathering can spread germs so be sure to get your flu shot before the holiday bustle begins. Getting a flu vaccine is essential to protecting your health and the health of your families, colleagues and friends. Have a safe holiday season.
COVID-19 health tips are brought to you by UCF's Academic Health Sciences Center (AHSC), which includes the Colleges of Health Professions and Sciences (CHPS), Medicine, Nursing and Student Health Services.
Post Tags
covid

COVID-19

fall

for the holidays

health tip

holidays

winter