Caring for Someone With COVID-19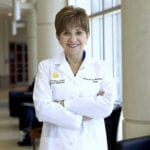 As coronavirus infections increase across our community, so does the chance that any one of us may be caring for someone with the virus. That is especially concerning to parents who could be sending their youngsters back to school in the fall. As a caregiver – to an adult or child patient – there are steps you can take to stay as safe as possible. For advice, we turn this week to Valerie Martinez, a UCF College of Nursing faculty member, nurse practitioner and expert in pediatric care.
We're all supposed to practice physical distancing, but how do you do that when you're caring for someone who is sick with COVID-19 and recovering at home? What steps can you take to keep the rest of the family and yourself as safe as possible? Here are some suggestions:
Know the Symptoms and Risks. The majority of people who catch COVID-19 will have mild symptoms, if they feel ill at all. That said, the virus is most dangerous to children and adults with pre-existing medical issues like asthma, obesity and diabetes. So keep an especially watchful eye on family members who have these conditions. People generally start feeling sick two to 14 days after exposure, with symptoms that include fever, coughing, difficulty breathing, headache and a loss of taste or smell. If someone in your family becomes symptomatic, contact your healthcare provider to get advice on testing and care. Don't just show up at the clinic if someone is ill. Call first. Many practices are offering telehealth during the pandemic.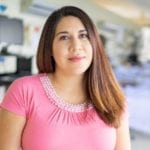 Isolate as Much as Possible. If you can, have the sick person stay in a separate bedroom and use a separate bathroom. Have the person suffering from the virus eat in that separate bedroom to avoid spreading germs at the dinner table. Have the sick individual wear a mask – especially when you are providing care. If it's not possible to isolate the sick person, be sure to keep six feet away as much as possible. We know this can be a challenge for parents with young children, but do the best you can. If possible, try to have only one person care for the sick person so others are not exposed. 
Focus on Cleanliness. Don't share dishes, cups, eating utensils, bed or bath linens. Make sure you are washing all of these items in hot water and soap after each use. Use disinfectant wipes at least daily on common surfaces, including doorknobs, computers, countertops and tables. Make sure you and all family members are washing or sanitizing your hands frequently – eight to 10 times a day – and especially before you eat, put on makeup or style your hair. Avoid touching your face. Encourage everyone to cover their coughs and sneezes appropriately – with a tissue (throw it away immediately), a mask or by coughing/sneezing into your elbow.
Trust Your Instincts.  If you suspect your loved one's condition is worsening, trust your gut. Don't wait too long to seek emergency care. If you call 911, tell the operator your loved one has COVID-19, so paramedics can respond appropriately.  If you are driving someone to the emergency room, call first. They will advise you on how to proceed. 
Don't Forget Well-Care. It's imperative that all of us – especially children – keep up with well-care visits, vaccinations and healthcare checks. Do not postpone these out of fear of COVD-19. Healthcare providers — including pediatrics clinics – are taking multiple steps to keep patients and caregivers safe. You don't want a fear of COVID-19 to put you at risk for other diseases.
COVID-19 health tips are brought to you by UCF's Academic Health Sciences Center (AHSC), which includes the Colleges of Health Professions and Sciences (CHPS), Medicine, Nursing and Student Health Services.
Post Tags
caregiver

caring for covid

covid

COVID-19

health tip