UCF Health is now offering telehealth visits – virtual visits via your phone or computer – to established and new patients. Telehealth offers patients the convenience of meeting with your healthcare provider or primary care physician without ever leaving home. It also provides a way to get personalized care despite social distancing regulations and concerns related to COVID-19.
For new patients, telehealth gives you the opportunity to get established with our practice. Safety, comfort and convenience – at UCF Health, we're here for you.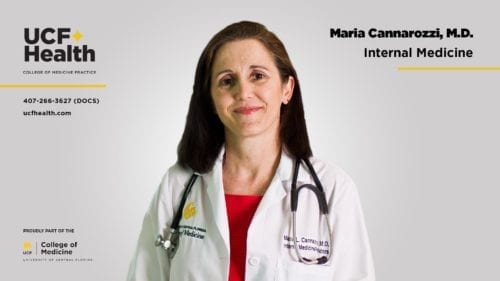 ---
What Is Telehealth?
---
Available Services
Primary Care — New & Established Patients
Cardiology — New & Established Patients (No Echo Studies)
Dermatology — New & Established Patients
Endocrinology — New & Established Patients
General Surgery — New & Established Patients
Nephrology — Established Patients
Pulmonology — Established Patients
Rheumatology — Established Patients & Previous Referrals
---
Getting Started
Call 407-266-3627 to schedule a telehealth appointment.
New Patients: Fill out these digital forms if you have already scheduled an upcoming appointment. Paperwork submitted without an appointment scheduled will not be processed.
If your first visit with us will be in person please print and complete the following pages in addition to the digital forms and bring them with you to your new patient appointment. Find them here.
---
Consent & Disclaimer
Please listen to the telehealth consent information and terms below before your first telehealth visit.
---
FAQ
Q: Is my information protected?
A: UCF Health is using Zoom for its HIPAA secure platform. All of your information is secure and protected.
Q: Is this service available to new patients?
A: Yes, telehealth appointments are now available for new and established patients. New patients will be offered an extended time of a telehealth visit.