Skin Care For All Skin Concerns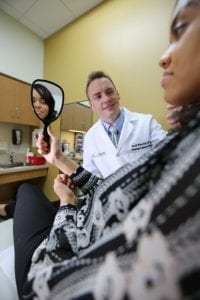 From simple warts to complex skin disorders, we take the health of your skin very seriously. Our view is that your skin is not only your body's largest organ, but a critical immunological barrier that keeps you safe and healthy. It is also closely tied to your self-esteem and can affect how society perceives you.
Whether your seek care for a skin condition, or a minor flaw, our objective is always to optimize and promote the immediate and long-term health of your skin. Because we want to optimize your skin health over the long-term, our friendly team of highly trained professionals thoughtfully crafts thorough, individualized treatment plans.
Our general dermatology services include the treatment of complex, chronic, and acute conditions such as acne, psoriasis, rosacea, eczema, warts, rashes, skin tags, and hair loss.We also treat more complex medical dermatology conditions.
General Dermatology Services:
Acne
Eczema
Keratoses
Moles and Birthmarks
Nail & Hair Conditions Evaluation and Treatment
Psoriasis
Rosacea
Scar Treatment
Skin Cancer Screening
Split Earlobe Treatment
Warts