Bernard Gros, M.D., F.A.C.C.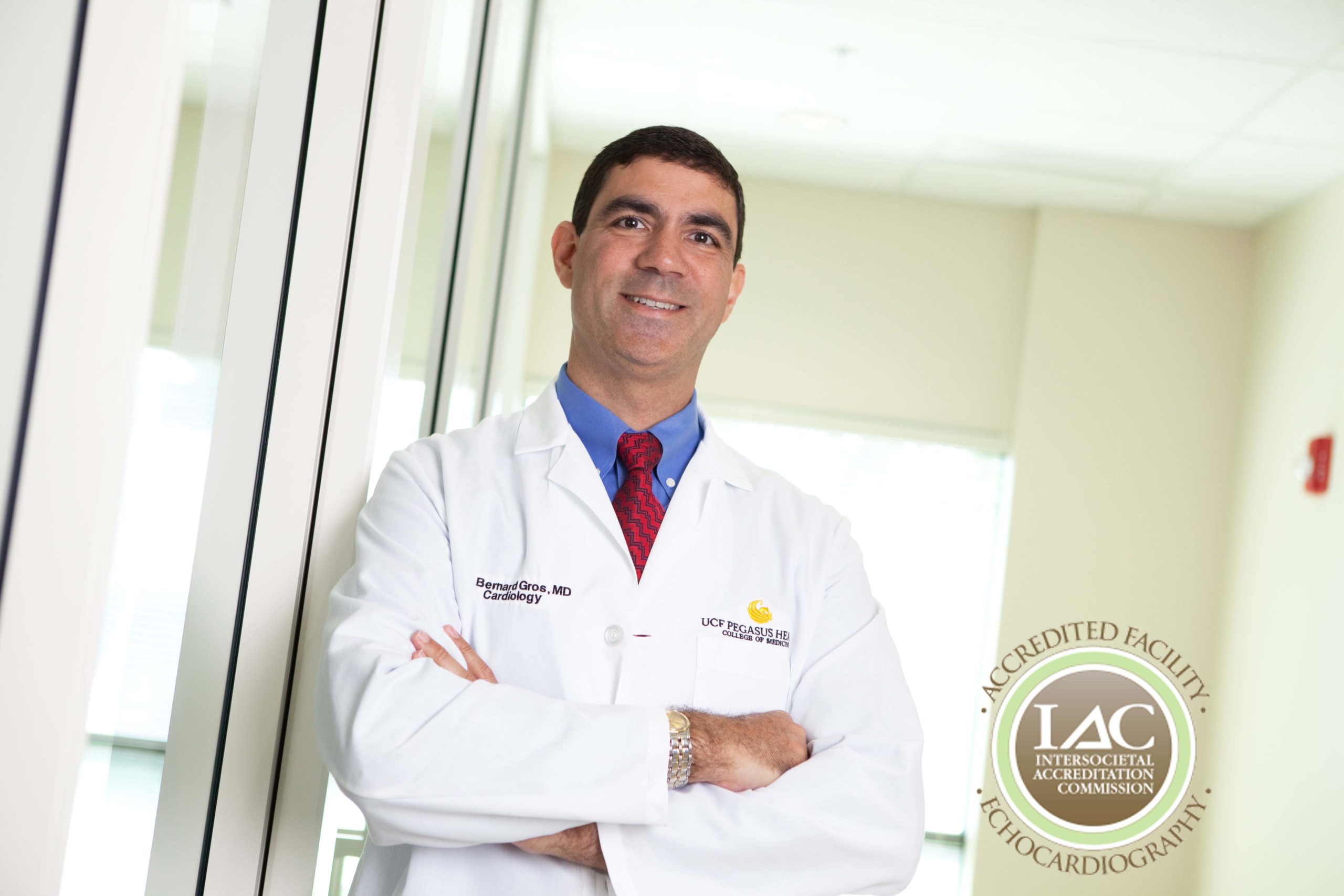 Specialty
Practicing Locations
Biography
Dr. Bernard Gros is a board-certified cardiologist with an emphasis in echocardiography.
Education
Dr. Gros began his medical career at Emory University School of Medicine where he received his medical degree. He then went on to residency in Internal Medicine at the University of Michigan. After completing his residency, he remained at the University of Michigan and completed a Fellowship in Cardiology.
Background
Upon completing his training, Dr. Gros became a partner with Cardiology Associates of Gainesville (CAG) in Gainesville, Florida. He held a medical staff appointment at Shands AGH/UF. During his tenure on this medical staff, he held several leadership roles including Chief of Medicine, Member of the executive committee, and Chief of Operations/Medical Staff. He also held medical staff privileges at North Florida Regional Medical Center that is now part of the UCF/HCA medical training consortium. Dr. Gros transitioned his career in 2011 to become part of the founding faculty for UCF College of Medicine. He has an active role in the UCF Medical school curriculum including a leadership role as a course director. He is one of the founding health care providers at UCF Health and serves as the Cardiology Site Director for the practice.
Dr. Gros is a Fellow with the American College of Cardiology, and a member of the American Heart Association and the American Society of Echocardiography. He has received many recognitions throughout his career including listings as one of "America's Top Physicians" and the "Golden Apple" teaching award at UCF College of Medicine.
No information specified.