David Fries, M.D.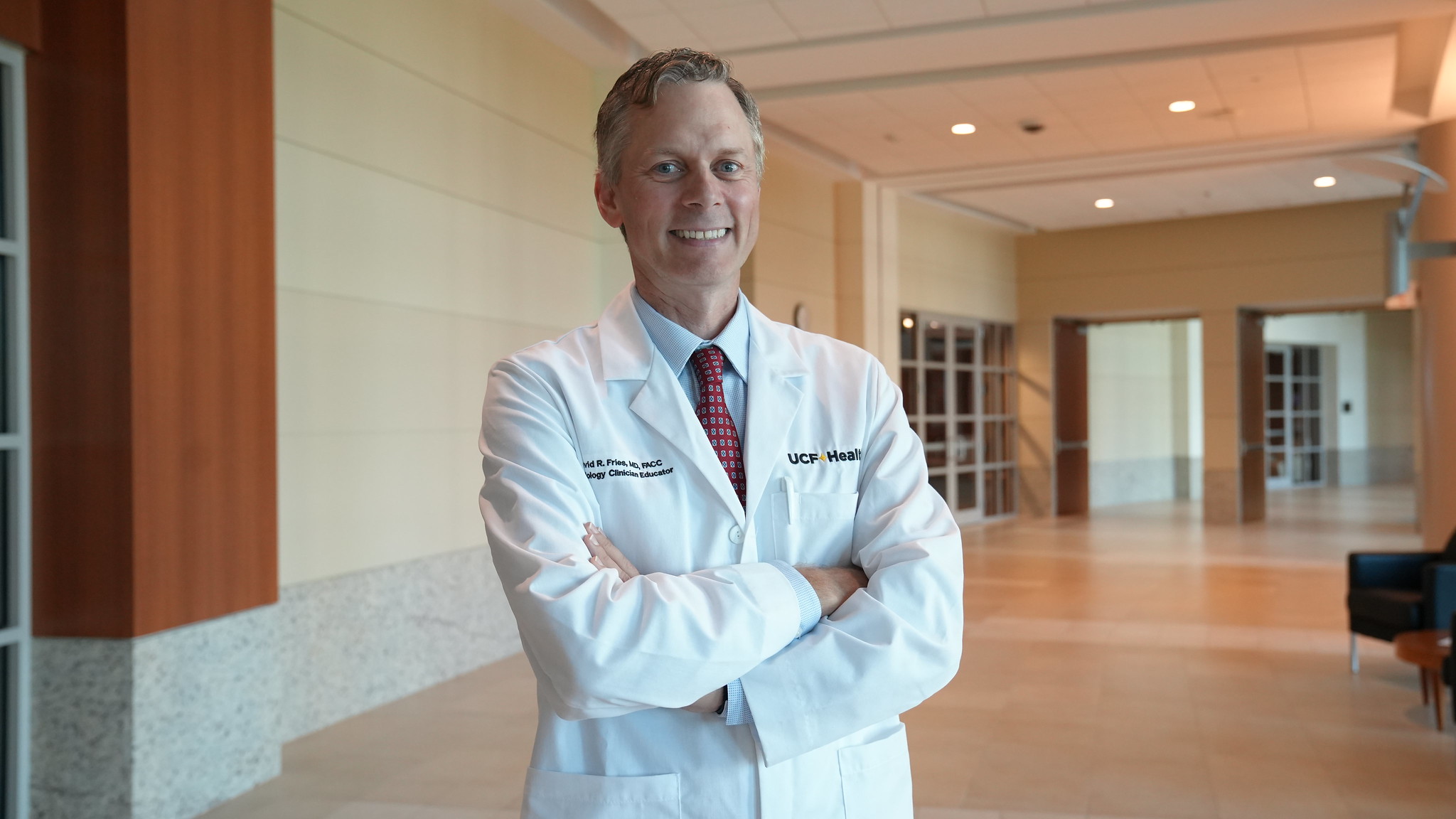 Specialty
Practicing Locations
Biography
Dr. David Fries is a board-certified, non-invasive cardiologist specializing in the diagnosis, treatment and prevention of all forms of cardiovascular disease. These include arrhythmias, coronary artery disease, heart failure, valvular heart disease, and peripheral vascular disease as well as coronary artery disease risk factors such as hypertension, lipid management and tobacco cessation. Dr. Fries is also board certified in echocardiography and is trained in the interpretation of multiple non-invasive imaging modalities, including stress testing, echocardiography, nuclear cardiology and arrhythmia monitoring. He further specializes in the diagnosis and treatment of autonomic disorders, such as the Postural Orthostatic Tachycardia Syndrome (POTS), Inappropriate Sinus Tachycardia (IST) and Neurally-Mediated Syncope.
Education
Dr. Fries received his medical degree at the University of Buffalo Jacobs School of Medicine. He returned to his hometown of Rochester, NY to complete both his Internal Medicine residency and Cardiovascular Disease fellowship at the University of Rochester-Strong Memorial Hospital.
Background
Following completion of his cardiology training in 2004, Dr. Fries remained in Rochester and entered into private practice with University Cardiovascular Associates. In 2015, he joined the faculty of Rochester Regional Health-Rochester General Hospital.
Dr. Fries joined the College of Medicine in 2023. He spends the majority of his time seeing patients at UCF Health. As a UCF faculty member, he also teaches medical students in the Cardiovascular/Pulmonary and Practice of Medicine modules. Dr. Fries is a member of the American College of Cardiology, American Society of Echocardiography and the American Society of Nuclear Cardiology.
No information specified.
No recent media. Please check back soon.