Marilyn Mosquera, M.D.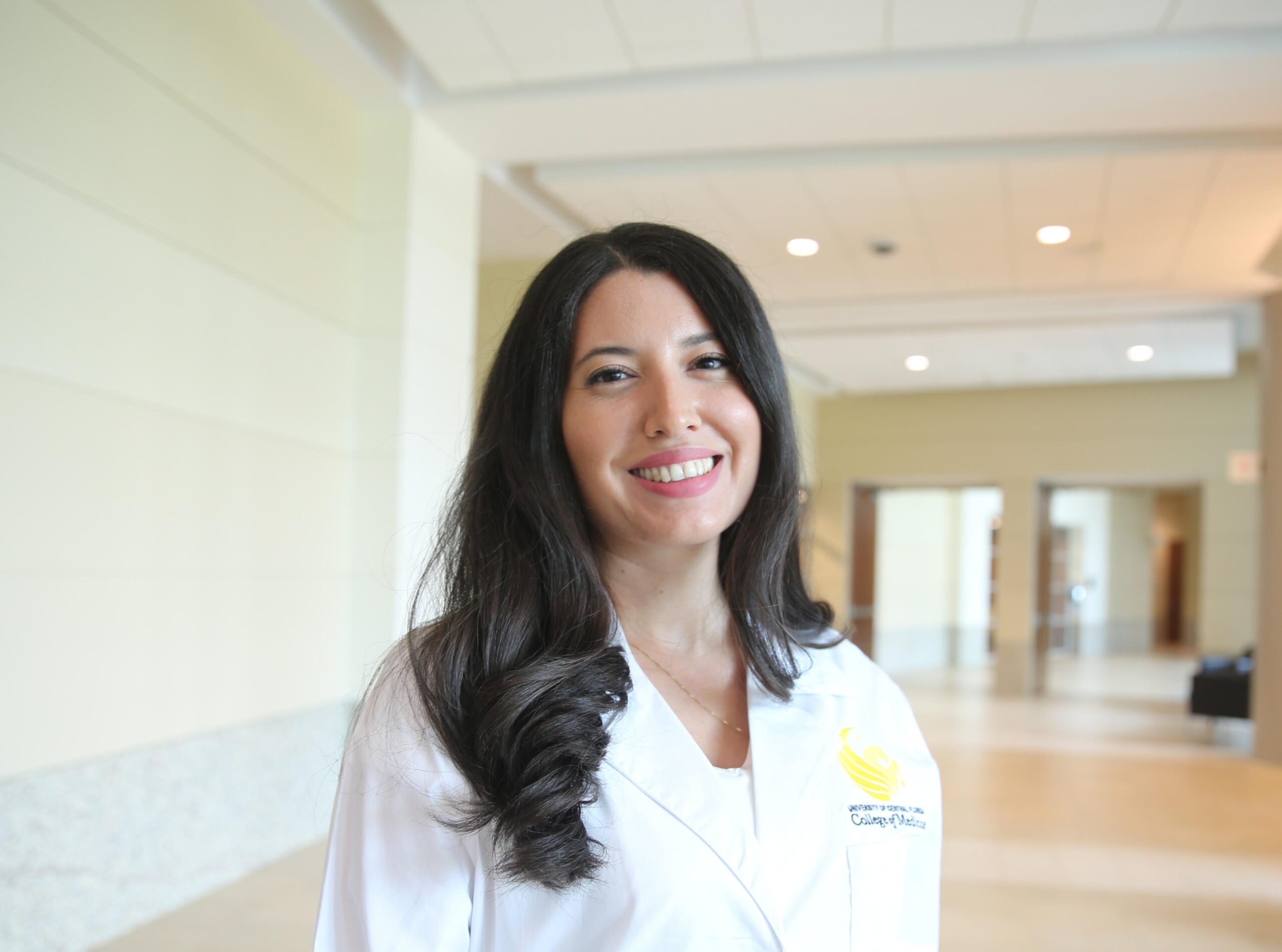 Specialty
Practicing Location
Biography
Dr. Mosquera is a rheumatologist with strong ties to UCF. She achieved her undergraduate degree from UCF and also did her rheumatology fellowship training at the College of Medicine's graduate medical education program.
Education
Dr. Mosquera completed her undergraduate degree at the University of Central Florida, majoring in Molecular Biology and Microbiology. She completed medical school at St. George's University, where she spent her first and second year of medical school in Grenada, and third and fourth year of medical school in New York and South Florida. She then completed her Internal Medicine Residency at the Florida State University/Sarasota Memorial Hospital and a Rheumatology Fellowship at the University of Central Florida in Orlando.
Background
Dr. Mosquera joined the UCF College of Medicine in 2022 as a Visiting Assistant Professor of Medicine in the Internal Medicine Department. She previously worked as a Senior Undergraduate Researcher at UCF, and then as a Medical Assistant. Dr. Mosquera was the recipient of the Resident Professionalism Award for the Internal Medicine Residency Program at Florida State University and has several case presentations under her belt. She is also a member of several professional organizations, such as the American College of Rheumatology, the Florida Medical Society, and the American Medical Association. She speaks fluent Spanish as well as novice French. In her free time, she enjoys traveling and exploring new places.
No information specified.