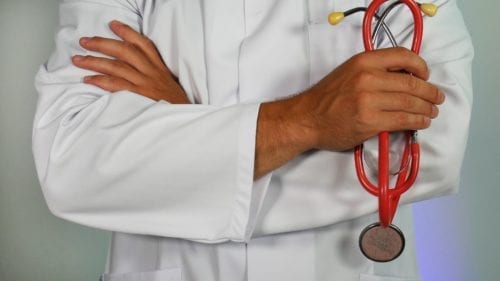 Our transgender health clinic provides primary care services tailored for transgender individuals, pre and post-transition, as well as enhanced psychological care. While we do not offer hormone treatment, we can refer you to local endocrinologists who do.
Schedule an appointment with your UCF transgender healthcare provider today!
Not every health care provider understands the needs of transgender people. At UCF Health, we are sensitive to transgender issues, and we cultivate an environment that ensures our patients are comfortable, welcomed and accepted. We believe in inclusivity, and we know that supporting the transgender community means more than providing general health care.
We welcome all identities from all walks of life into our transgender health clinic, and it's our goal to make you feel affirmed, safe, supported and encouraged to receive the quality health services you deserve.
Our Transgender Care Services in Orlando
Primary Care
We provide comprehensive primary care services, including STD testing, physical examinations, preventative care, birth control and sexual and reproductive care. Our transgender health primary care services are tailored to all transgender individuals, pre and post-transition.
Throughout our transgender health clinic, it's our priority to make you feel comfortable and assured. If you have any special health concerns, we will take the time to listen to you and provide you with the solutions and support you need.
Enhanced Psychological Care
Our enhanced psychological care services are available to help you navigate through your transition, receive counseling during the coming out process as well as through different milestones, and cope with any mental health concerns related to transgender health.
Our transgender health clinic offers psychosocial support for transgender and LGBTQ individuals through psychotherapy. We also provide psychiatric evaluations and consultations for the treatment and management of depression and anxiety for a wide range of individuals of various gender identities, ages, ethnicities, races and diagnoses.
Hormone Therapy Support
While we do not provide hormone therapy, we support individuals who undergo the hormone therapy process, and help them to manage physical and emotional changes. We provide additional care through medication management and mental health management, because we understand that it can be challenging to cope with the transition process.
Our Transgender Care Doctors
Dr. Naziha Slimani is a primary care specialist board certified in internal medicine. She is familiar with the diagnosis and treatment of a variety of…
Read More
Dr. Anuja Mehta
Dr. Anuja Mehta, one of our board-certified, adult, child and adolescent psychiatrists, has been with UCF College of Medicine since 2016. Dr. Mehta served as Assistant Clerkship Director for a year, then served as the Clerkship Director of Psychiatry for another 18 months.
Dr. Mehta has authored peer-reviewed publications, a book chapter, and has presented numerous posters and workshops on topics ranging from ADHD, childhood anxiety, narrative medicine, and promoting resilience and wellness.
Recognized for her long-standing passion for teaching and educating others, Dr. Mehta is highly-knowledge and especially compassionate.
Dr. Serena Weber
Dr. Serena Weber is one of our 3rd year residents evaluating patients under Dr. Mehta's supervision, and she is dedicated to providing exceptional transgender healthcare.
Request your appointment with a leading transgender healthcare provider in Orlando today!
Practicing Locations